Facing the execution of an event can be a real organizational challenge. Let's not forget that this is a strategic communication tool for your brand and is the perfect opportunity to create an unforgettable experience, build loyalty and attract new customers. For this reason alone, it is worth dedicating resources and good management.
Hiring the perfect staff for each type of event is undoubtedly one of the most headache-inducing tasks. Therefore, if you are organizing an event, some of the following questions have surely crossed your mind: How many staff do I need for my event, which profiles are the most suitable, or how do I hire the staff for the event?
At Workout we can help you! With almost 20 years of experience, we have grown and evolved in parallel to the trends of the events sector and the different sectors of the companies we work with, with the aim of adapting to any situation and ensuring the quality of each service.
We are event staff and we are prepared to advise you and size the necessary equipment according to the characteristics of the action you have in mind. For this purpose, we cover more than 50 professional categories, organized in 6 different and complementary areas: Assembly, Image, Security, Catering, Logistics and Auxiliary;
Assembly personnel
In this area we group together vinyl workers, height assembly personnel, basic hands, elevating platform operators and, in short, the entire human team necessary for the installation of any type of structure: stages, scenery, bleachers, stands…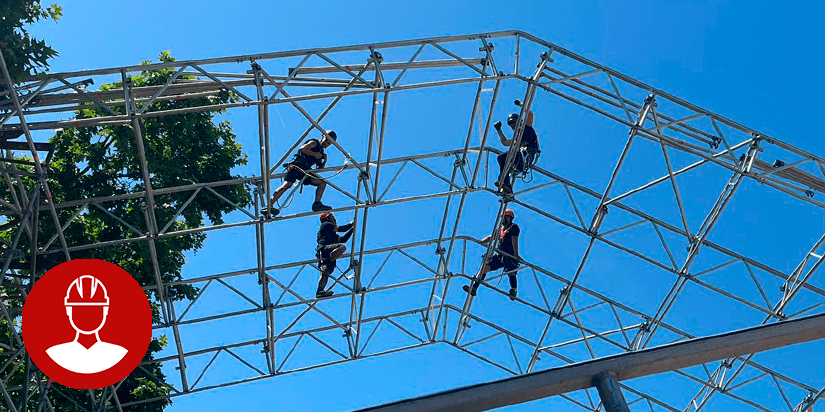 Image personnel
It includes hostesses, entertainers, ushers, specialized street marketing personnel… The image personnel will help you to receive and attend your attendees in the right way to add value to your event.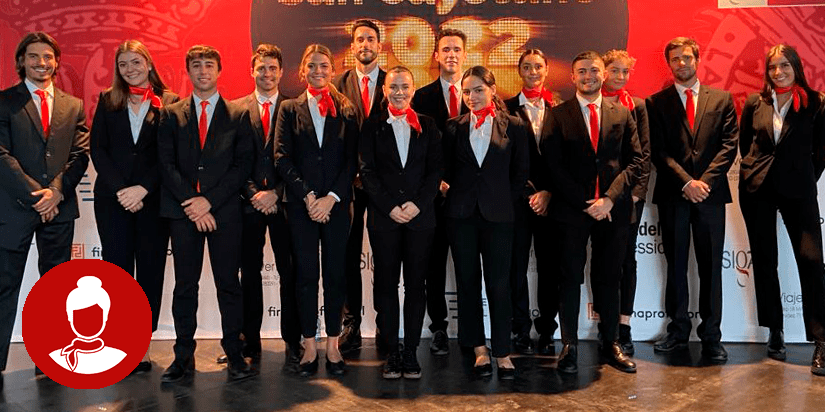 Security personnel
An event without incident has much to gain. It is therefore vital that the security personnel is trained and qualified to design a good plan, before, during and after the event and to be able, for example, to manage large crowds if necessary. At Workout we collaborate with the main security companies and we provide you with security guards, access control assistants, VIP escorts, etc.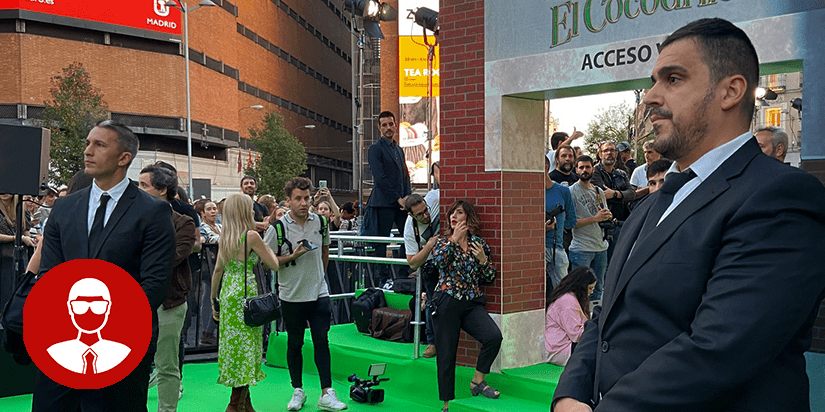 Hotel staff
Offering a catering service requires including in the event a team of specialized personnel to attend to the guests. This area includes waiters, waitresses, restaurant waiters, cocktail waiters, cooks, assistants, ham cutters…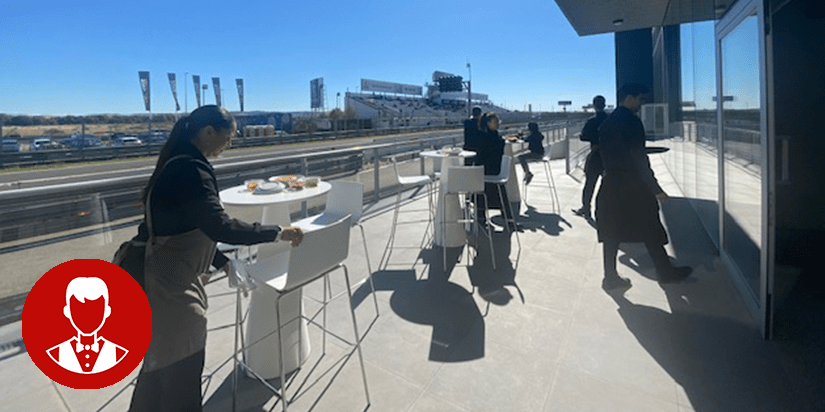 Logistics personnel
Whether you need to coordinate transportation of equipment, storage or relocation of guests, Workout has you covered. Among our services of logistics You will find cargo runners, fleet of vehicles, production material, management of space reservation on public roads, etc.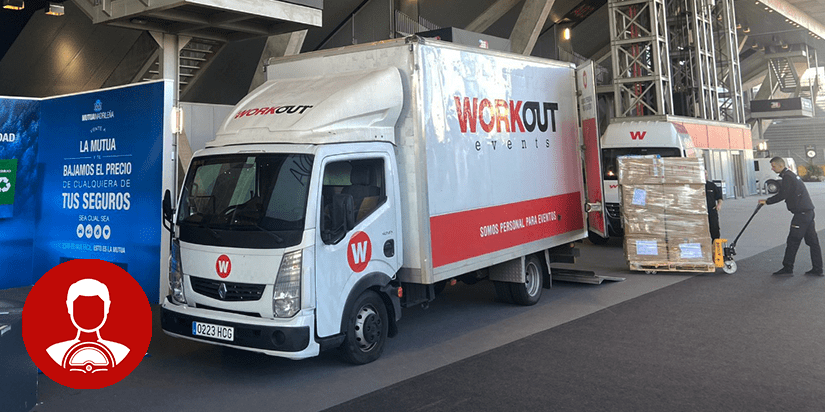 Auxiliary services personnel
This area includes everything from drivers or cleaning assistants to production assistants. We adapt to your needs and help you not to leave any task to chance.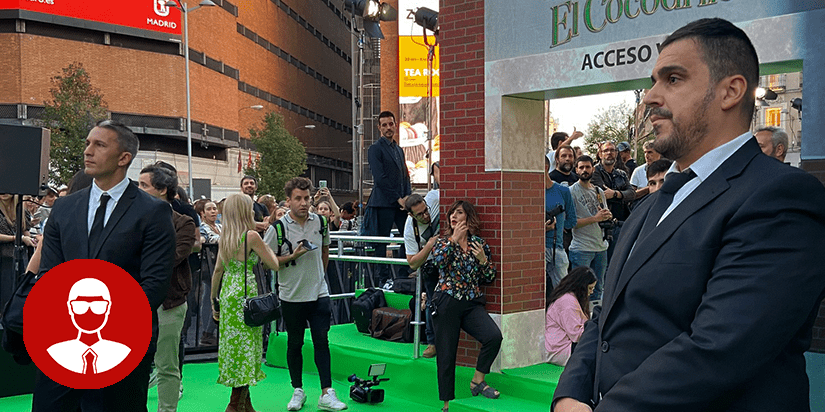 In addition to having our own database, we are prepared to carry out the selection of new personnel if required by the service. Once the team is selected, all personnel are pre-trained and coordinated to ensure the success of each event.
At Workout we look forward to hearing about your project. Contact us at and we will give you a free quote. What event do you have in mind?